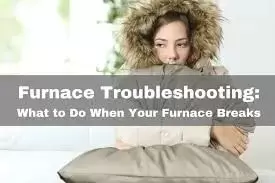 Thermostat settings. Make sure it's positioned on "heat." Otherwise the thermostat won't alert your furnace to start.
Furnace filter. A filthy filter can cause your furnace to overheat and shut down as a safety precaution. It can also prevent it from creating and spreading heat.
Circuit breaker. Your furnace's breaker may have tripped. Identify it on your home's electrical panel. Reset it if the breaker is in the middle or "off" position.
Furnace switch. Your furnace has a switch on or near it that looks like a regular light switch. It should be in the "up" or "on" position. If it was turned off, give your furnace a few minutes to begin running.
If your furnace still isn't heating right, contact us or text 304-490-5555
Or schedule appointment online We're happy to assist you through Expert furnace repair backed by a 100% Satisfaction Guarantee.*