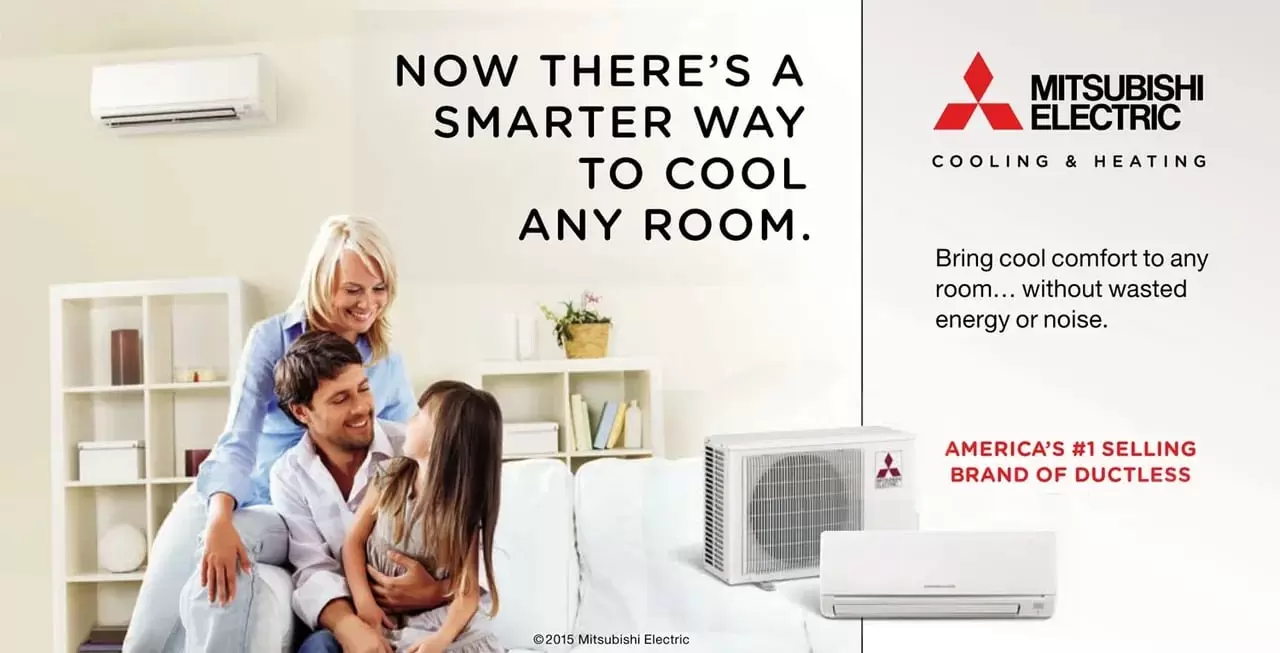 Whether you add a sunroom, family room or other addition to your residence, being comfy in your new area year-round is a priority. However, they can create a unique problem for heating and cooling. This is because extending ductwork is pricey. And that your heating and cooling system may not be deal with the higher load, because it was sized without considering the addition.
One of the most cost-effective options is to get a mini-split. This system offers energy-efficient heating and cooling, all without ductwork. Discover more about mini-splits and how adding one to your addition can be a good option.
All About Mini-Splits and How They Heat and Cool
A ductless mini-split, as they're very similar to ducted heat pumps that have been used in southern climates for decades.
Heat pumps are very energy efficient because they move heat to make your room cozier. In actuality, many have reached ENERGY STAR® certification, which can make you eligible for added rebates and reduce your heating and cooling expenses for many years.
Another exclusive feature involves zoned heating and cooling. Because each room typically has its own indoor unit, you can select your preferred temperature from room to room. For example, a mini-split AC is particularly helpful if you have a area with precise temperature needs, including a home gym.
Why a Mini-Split is Worth It for Your Room
Getting a mini-split system is worth it for areas that don't have ductwork. Here are a few reasons why it's better than adding ductwork and using your current heating and cooling system.
Adding ductwork is expensive. Installing ductwork in your new addition can be costly. Although the exact cost will depend on your residence, it be as much as thousands of dollars.
Your current home comfort system may become overwhelmed. When your current heating and cooling system was installed, it was based on the square footage of your home before the addition. This could overwork your system and make it wear out more quickly.
Your comfort might be affected. Since your heating and cooling system is sized for specific square footage, your comfort could be reduced if your system has to take care of a wider area. Your heating and cooling might be less effective, and your utility expenses could go up due to the system needing to operate more often.
What Size Mini-Split You Should Get
Like regular systems, mini-splits are available in several sizes based on the square footage they'll be heating and cooling. Here are three of the most frequently installed sizes:
400-650 square feet – 12,000 BTU mini-split
600-1,000 square feet – 18,000 BTU mini-split
800-1,300 square feet – 24,000 BTU mini-split
When you collaborate our Experts at MR.HEATINGANDCOOLINGLLC, we'll help you select the correct size for your new addition. And your price point.
An ENERGY STAR mini-split unit can result in huge energy savings over its life span, which can be 20 years or greater when properly tuned up. ENERGY STAR says installing one can save you 60% on heating and 30% on cooling, in comparison with an electric heating system and conventional air conditioner.
Trust Mr.Heating and Cooling LLC for Your Mini-Split Installation
From answering all your questions and helping you pick the ideal model to supplying Expert mini-split installation, Mr. Heating and Cooling LLC can accommodate all your mini-split needs. If you're thinking about a home addition or recently completed one, we can provide assistance. Reach us at (304) 490-5555 now to request a free consultation and estimate.